I have been absolutely fiending for leather pants this season but I REFUSE to pay more than, like, $20 lol. With my continuing weight loss I hesitate to shop retail AT ALL. I just don't want to spend money on something that will be too big in a matter of weeks. So, while I have been seeing leather pants all over my favorite blogs & drooling over them, it has been a waiting game. I did already have a pair of faux leather leggings from Walmart that are leather-like but I still wanted a more realistic leather look, particularly in a wide leg or bootcut. Also, when I was in Walmart I peeped some of their cheaper faux leather options & they were very plastic-y so I was leary.
One of my favorite blogs recommended a very pretty burgundy sweater dress from Walmart & since I've been wanting one AND it was only $16 I decided to get it. Then I started looking around the site for another thing or two to get free shipping & I stumbled upon the pair above ($17), as well as a pair of brown faux leather leggings ($15). I added them in because worst case scenario I could just return to store. Well, the black pair are a tiny bit big at the waist & probably could be tighter overall but I figured at that price I'm OK if I only wear them a few times. The brown pair worked as well & are snug enough to fit for a while. So that random purchase worked out!
I wore them to a work Christmas party with the outfit above.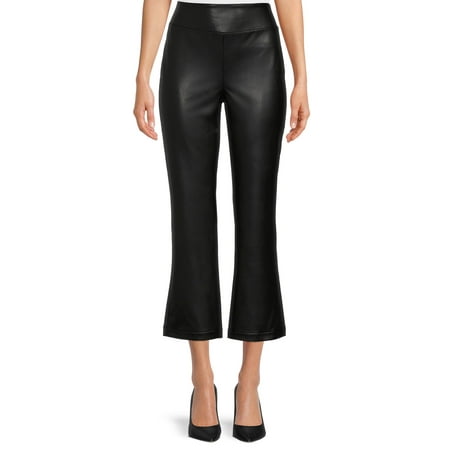 The pair above is the cropped bootcut pair I got. They are a little big at the waist on me – a common issue for me but they are tight enough in the thighs to stay up anyway. I would size down if I were to order them again. They are very toasty as they keep your heat in & they have a fuzzy lining.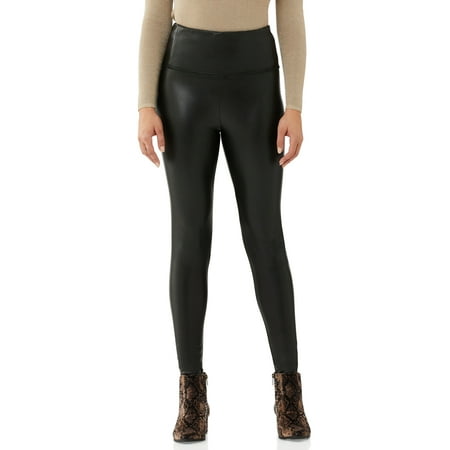 This is the pair I got in the brown/burgundy color, or Tawny Port as the site calls it. They are nice & snug. These also keep the heat in so I was nice & warm when I wore them.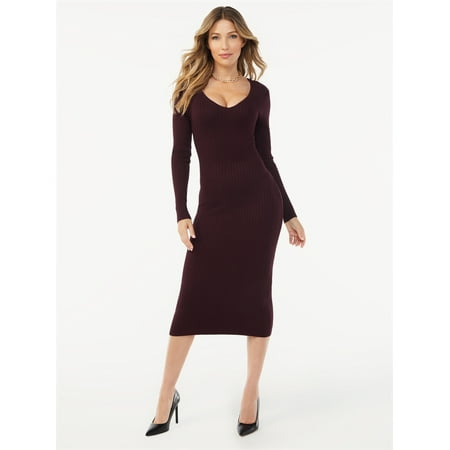 This burgundy sweater dress was the reason I ended up with all these pants. It is a stunner – click through to check out the back!
And lastly, this is my first pair of faux leather leggings which I ordered a while ago – they actually came with my grocery pickup lol! These are very obviously not leather but they do have a similar sheen, if you're looking for faux leather lite. They are comfy & are just a little less hard core look.