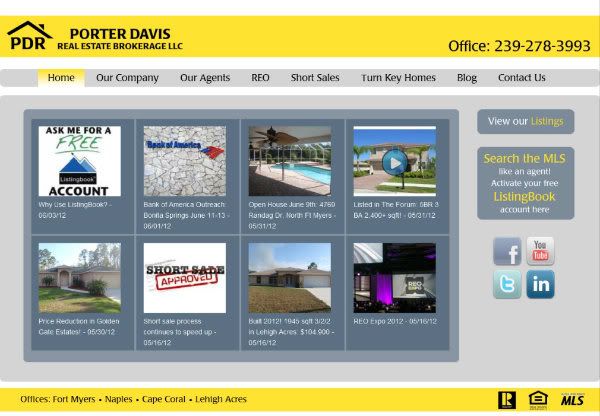 Recently launched: Porter Davis Real Estate
Design brief: Client wanted a real estate site that had a Tumblr look to it & that they would be able to post to while on the go.  Other than that he wanted to keep it simple – no real estate search or mortgage calculators filling up the home page.
I designed the site based on some ideas the client had & links he had sent.  A WordPress app installed on client's phone allows for mobile blogging.  One plugin installed on the site lets them post videos with minimal effort and a second app pulls a thumbnail from YouTube to use as the Featured Image.
The client was a pleasure to work with & I'm really happy with how it turned out!