I keep a file of things I've pulled out of magazines that I want so when I have the urge to treat myself I pull out my file & go shopping.  I pulled it out today & trooped to Walmart just because.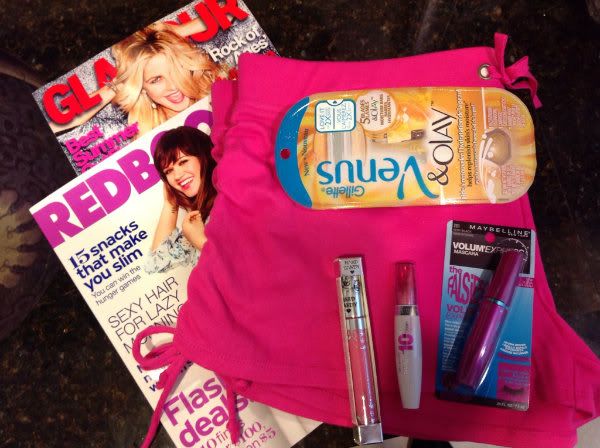 On my list: Venus Olay Razor, Hard Candy mascara in pink (!), Maybelline Falsies mascara and Maybelline lip gloss stain.
Not on the list: Hot pink hot shorts, Redboook, Glamour.
I already tried the Falsies & I love the scoop shaped brush.  I can get all my lashes in two swipes.
I also tried the stain gloss – it's better than other stains I have tried since it has a glossy texture.  However, the stain still catches on any dry patches on my lips – I need to be diligent about scrubbing them with Vaseline & a baby toothbrush to keep them softer.
The razor – I like it but the soap bars on either side of the razor kind of flop around.  But it works pretty well, still.