I got bored this weekend. This is NOT a regular occurance.  I skipped Saturday Minnows training because my leg is not better, I wanted to sleep in AND I'm kind of sick of watching everyone else skate when I can't.  Frowny face. But really I mostly wanted to sleep in.
Sadly, I spent the day mostly not doing what I meant to (cleaning kitchen, finishing laundry, organizing hall closet) and instead watched the entire series The Guild.  Even though The Guild was definitely worth watching, by the time my husband got home I felt like I had spent an entire hurricane with the only movie available being Punch Drunk Love.  (This actually happened to a friend of mine & I think it is a hilarious situation.)
Sunday I decided I did not want a repeat so I went shopping, despite knowing I shouldn't – I'm trying to revise my spending ways.  But it was fun, got me out of the house and got me some new things to brighten my life. I can't complain.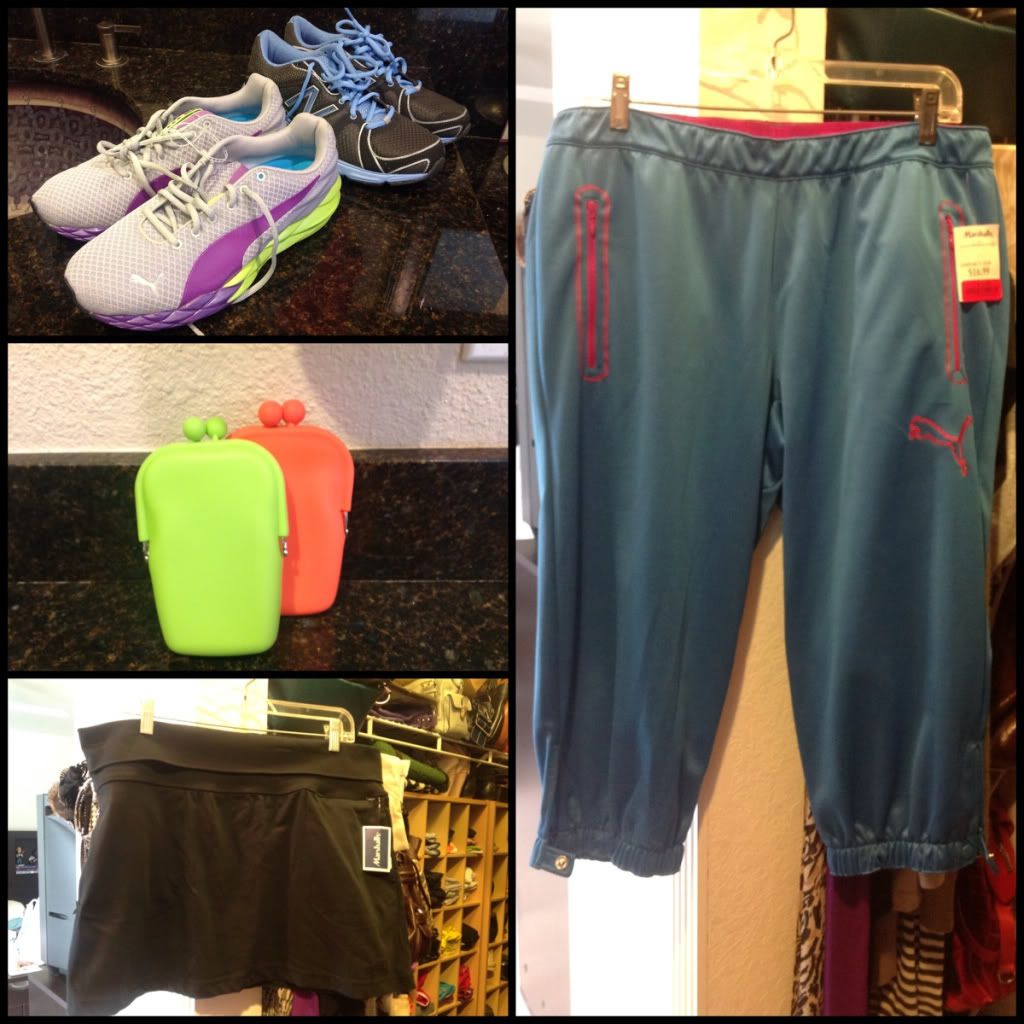 New sneakers: the Pumas are for "fashion". The New Balance are my new workout shoes.
Rubberized coin purses? $4, you say? I will take two.
Nike skirt – I bought this to wear over leggings while working bouts. It has pockets which come in handy on game day.
Puma track pants – I tried these on but put them back a while ago. Have always regretted it. Found them on the clearance rack for $12!
The last purchase was a yoga towel slash mat that I will take to skate stuff with me.