On Sunday, I spent a little bit of time to prep food for the week.
Bran muffins:

These were totally from a box.  They are the Krusteaz Honey Raisin Bran muffins & are delicious & quick to "make".  They totally defied gravity in that second photo!
Smoothies: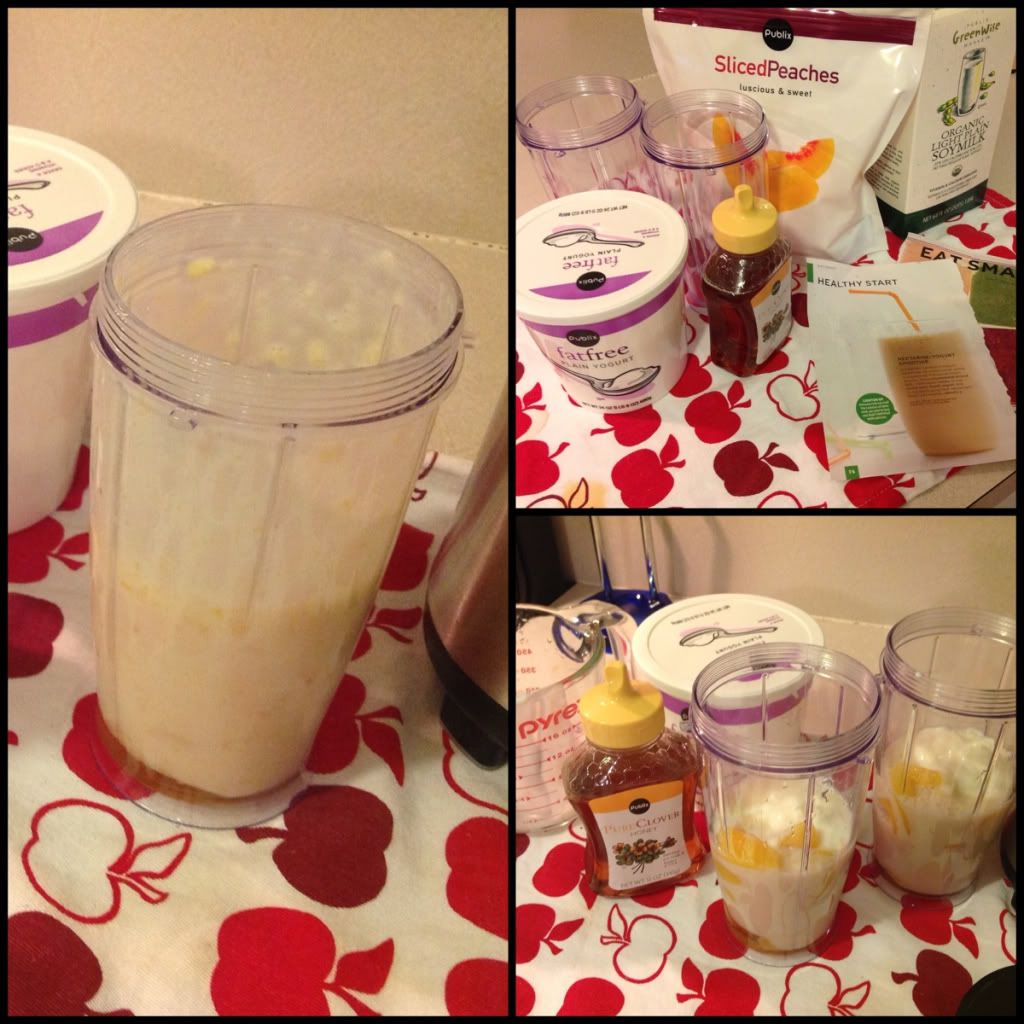 Decided to try to prep ahead – made two servings.  Put one in a ziplock to freeze (then will thaw overnight for the next morning).  One I just left in the fridge overnight.  The fridge one worked, will give an update on the frozen one when I try it.  Flavor on this was good, but not very sweet – the honey all kind of fell to the bottom & I got one big glob on the last slurp.  Here's a tip: put honey in last, RIGHT before you blend.  And yes, I DO use no-brand everything!
Dinner – pork lo mein: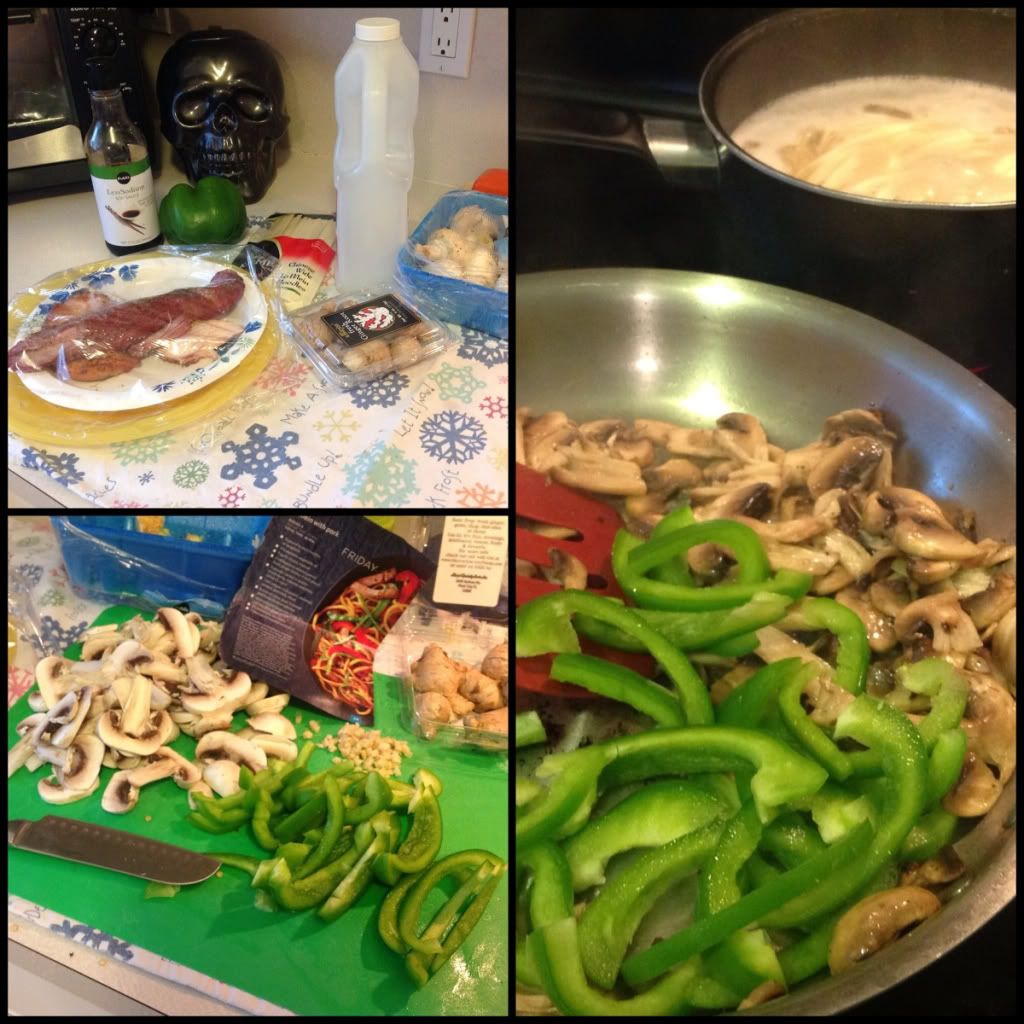 This a home-made healthier version of lo-mein.  My husband had smoked the pork the night before and it was really delicious in this.  Sorry there is no final photo – I only remembered after we had demolished it.
The smoothie and lo mein recipes are from the FOOD magazine that Martha Stewart puts out.   That is one amazing mini-cookbook with great ideas (see the freezer bag smoothie idea above).  I am crossing my fingers there will be a new one in my mailbox when I get home tonight!