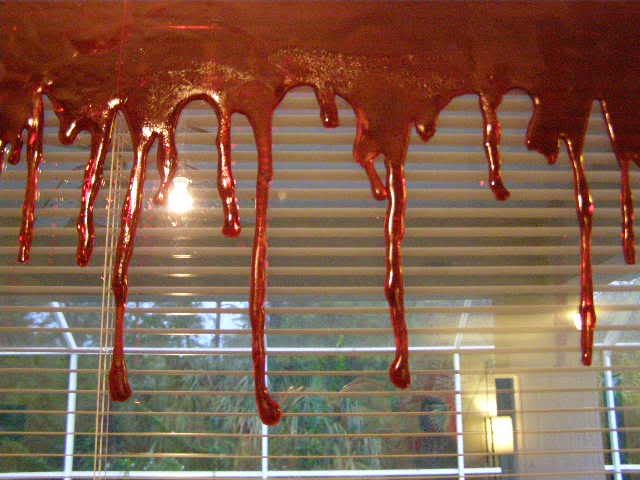 Just some fun decor around the house.  I found it in the bargain bin last year after Halloween & it's actually kind of gross – icky & sticky LOL.
Note to self: buy fake blood in the current year.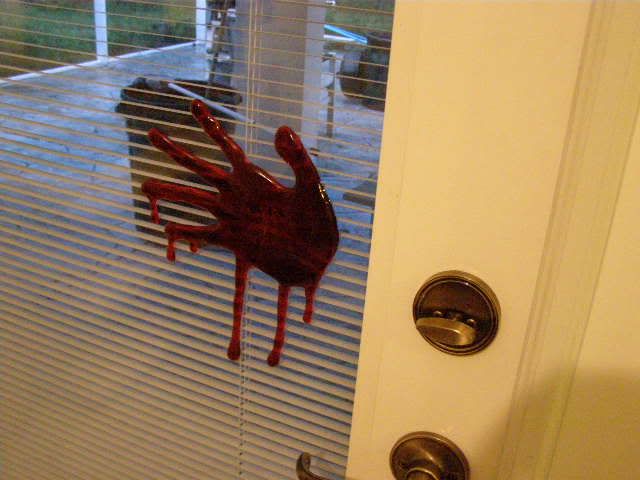 Also, did some fake baking (from a box) with some cute cupcake picks & wrappers.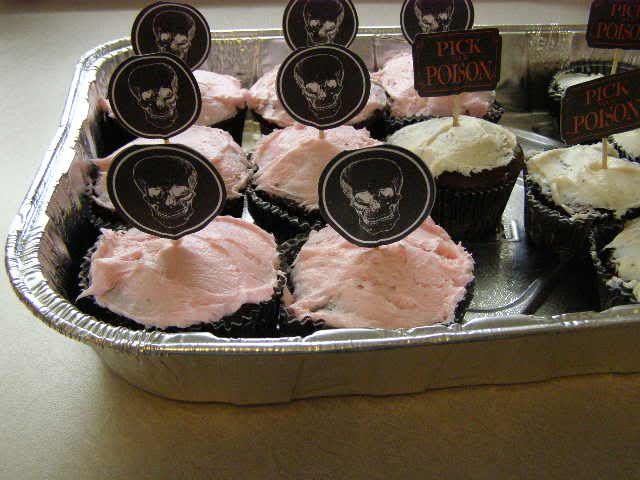 Side note: I used cooking spray on the wrappers before I poured in the cake mix & they peel out so easily.
I don't know why I didn't think to try that sooner.  I hate losing half my cupcake because it's stuck to the wrapper.