I was super lazy on Sunday so I had a "do laundry, watch Gossip Girl, beautify" day.
I re-colored my hair red to cover roots/greys.  I painted my toenails metallic lime.  And I did my nails (for the first time in months, I swear).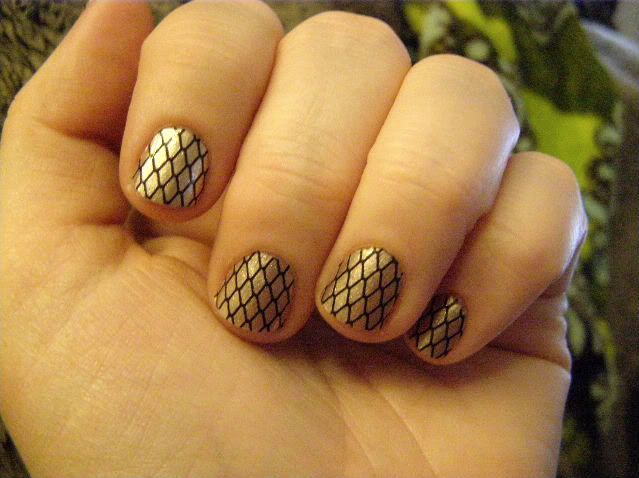 This is the Sally Hanson nail polish that sticks on.
I just don't have the patience to let my nails dry at home – they always smudge.  I don't have the time or money to go get manicures.  But I finally figured that spending $8.50 every couple of weeks on these stick on jobbies isn't a bad thing.  They're pretty hard to mess up, are instantly dry & have tons of cute colors & patterns – helllooooo fishnet fingertips!