Monday – skipped practice – still wiped out from the hike on Sunday – ridiculous.
Tuesday – came home & cleaned the guest bath & office – felt like a super woman!
Wednesday – dinner with Chrissy, skating, practice.  Ran 1 lap, walked 1 lap.  My workout – held skates LOL.  Did a plyometrics routine for my arms using skates as weights.  Sore for days after…
Friday – fun night out with friends for Jean's birthday. (see photo below: evidence that I have actual friends!)
Saturday – skate class in the am – felt like crap since I'm coming down with something.  Got to do the derby limbo bar drill, practice right cross overs & skating backwards.  Saturday morning class is so nice.  Wish I could have stayed longer but didn't feel well.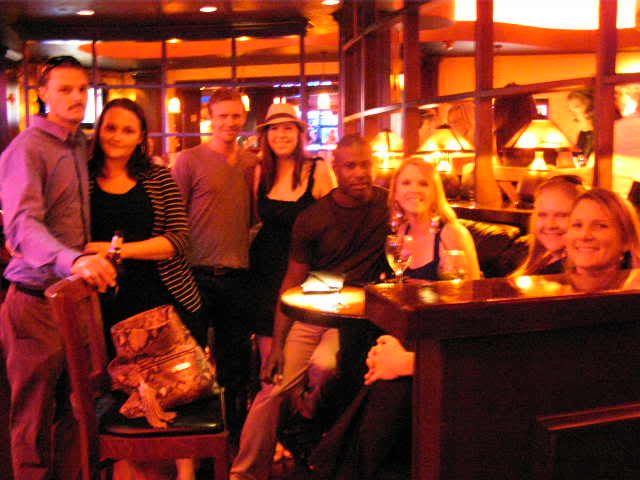 Our crew at Blue Martini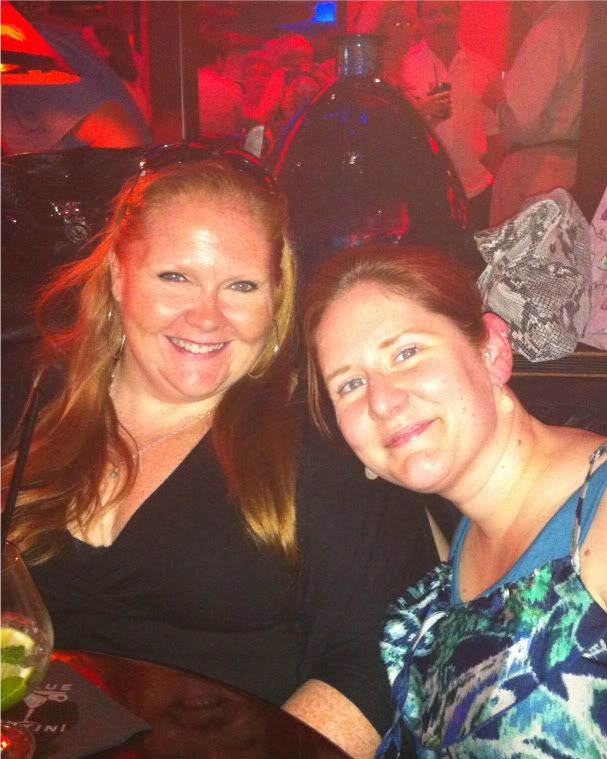 Me & the birthday girl!