I'm not saying this is the stuff to get, just sharing what I started with.  I went with the major budget option: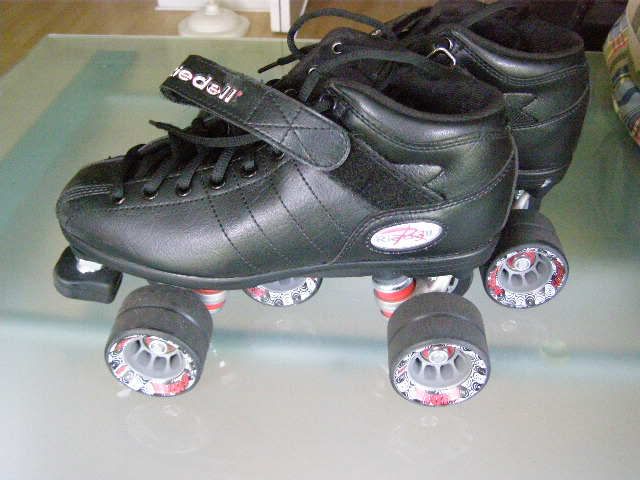 Riedell R3 – You can get them for around $120.   I bet changing the wheels would equal a major upgrade but I haven't bothered yet.
I've been skating on these on the road & at the rink.  I just bought new skates for the rink & I will be upgrading these to outdoor only with the addition of outdoor wheels.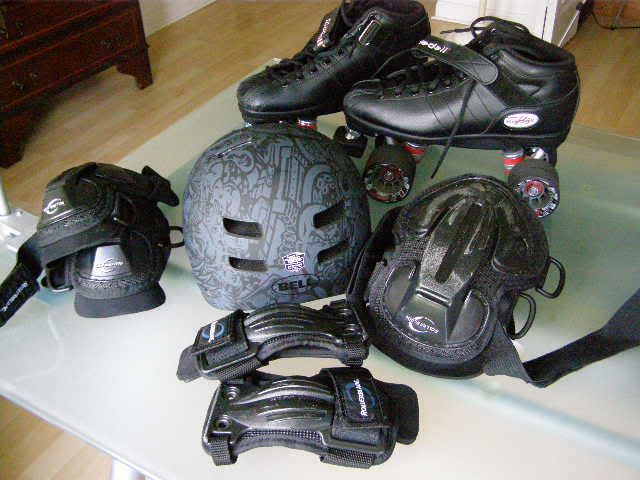 The helmet was $40 at Sports Authority in the skateboard section.
The pads came with a $50 pair of Rollerblades I bought on ebay last year.  They aren't the best but they do the job for now till I make the team.
Seriously, pads are awesome – I have learned to love them.