This is a site for the debut line of leather handbags by Lin Danto. We've been working with Ms. Danto on this for a while & I am so happy to see it finally live on the web.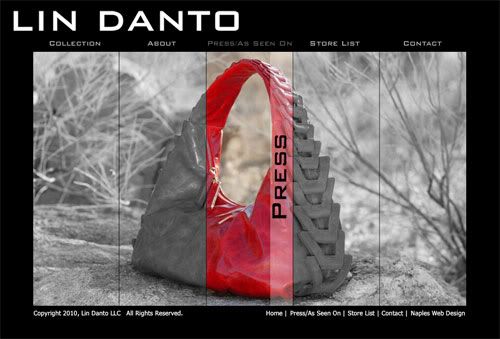 The home page is done completely in Flash.  The backpages feature a Flash slide-in menu.  There is also an admin that allows the client to update the seasons & bags as they happen.
Design brief: Client showed us elements from several sites that she liked.  We kept the overall look minimal with a dark background to show off the amazing photos of the bags.  The movement was described to us by the client & we worked all her ideas into one low-key, simple, lovely site.  She is pleased, as are we.